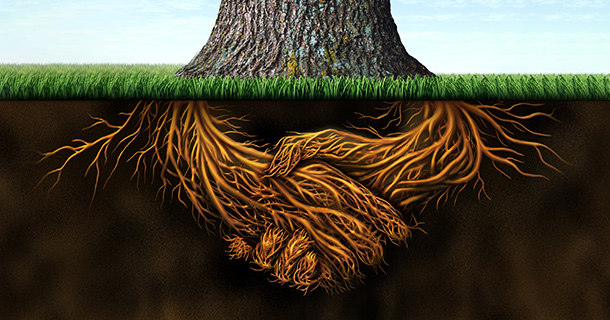 Hi, everyone. Welcome to this week's zebra report. Today I want to talk about the importance of staying put, staying on course, and trusting your business plan. More importantly, trusting that the clients you take care of will be loyal long term clients if you just stay the course with them.
When you think about the average real estate agent's business, we know that seasons change and so do real market conditions. We go from spring to summer, fall to winter, and there is always something that changes in the industry. It could be the weather, the market, the inventory—even a virus! Everything that happens changes how we react to the market and how we connect with our clients.
Right now is a great example of how we have to adapt to market conditions.  You  have to be able to watch the trends in your area, watch the days on market numbers and how they are changing in relation to market conditions and most of all you have to stay resilient. What I have seen successful agents do over the years is plant themselves with a plan. They commit to trusting and following that plan and they don't get distracted by trying the "latest and greatest" gimmick.
I do know that some agents struggle with being able to avoid these distractions.  They hear from other agents that they should try this or that, and they spend some money on a new gadget that does nothing more for their business than waste their valuable time and money.
The reality is that a strong business is a business that you plan for and then you plant for. You plant the seeds, water them, nurture them, and watch them grow. Real estate is a business centered around your clients. Those clients need your expertise over the years—not just once. In the average person's life, they are going to buy or sell real estate an average of 4 times. They buy their first house, sell it, buy their move-up house, sell that, and then buy their retirement house. Right there that is 5 transactions, but those transactions happen over a courseof many years, even decades. You need to build a business that keeps you top of mind with your clients long term so you can be in a position to help them in the future. This helps you to grow an organic strong business model.
To grow a successful real estate business, you need to plant strong connection seeds and strong relationship seeds. This takes good communication, good follow-up, and remembering your clients over the years. It all comes together to build a lifeline for your business. But then you must trust the business you worked so hard to plant. Be like an oak-tree. Be strong and do not waver from your journey in real estate. Do not forget those clients that have taken the journey with you.
It is really important to STOP being all over the map and to STOP constantly changing course with every little market change. Be the person who has a plan and follows through. You may have to alter your plan, but always keep the core of your plan true.
This is especially important in our current time with Covid and all the fear and nervousness around it. Your clients still need you. People are still buying and selling real estate. So, it's your job to help them and stay strong like an oak tree during this time. That means you must remember them and take care of them.
Most importantly, during a time like this, you need to be that  voice of assurance, reason, and fact. Do your homework to understand what is going on in your market. That way, you are better able to take care of your clients.
Be that oak tree, with those strong, deep roots keeping your business solid, and stick with your plan.
Until next week, take care!
By Denise Lones CSP, M.I.R.M., CDEI – The founding partner of The Lones Group, Denise Lones, brings nearly three decades of experience in the real estate industry. With agent/broker coaching, expertise in branding, lead generation, strategic marketing, business analysis, new home project planning, product development, Denise is nationally recognized as the source for all things real estate. With a passion for improvement, Denise has helped thousands of real estate agents, brokers, and managers build their business to unprecedented levels of success, while helping them maintain balance and quality of life.