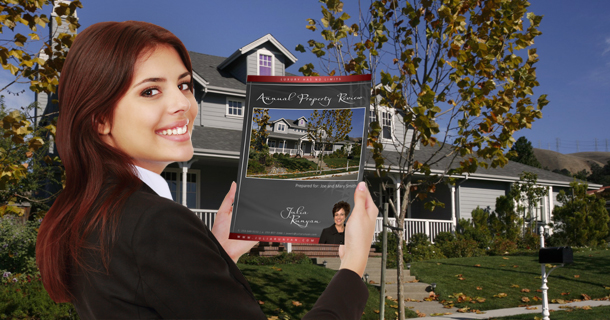 It is essential that real estate agents pay particular attention to where their business is coming from. If you are an agent who has been in the business five years or longer and you have taken care of your past clients, then you should have a good chunk of business from repeat clients and past client referrals.
However, many agents who are newly working with me haven't kept track of where their business is coming from and they don't know how much of their business is from past clients, repeat business, or referrals.
It is critical to pay attention to your past client relationships long after the initial transaction is closed. Have you ever heard someone say they have been working with the same real estate agent for the past 15 years? Or that their real estate agent is also their families' real estate agent? I can assure you that if a real estate agent is being referred by one family member to another you can bet that real estate agent has earned that position of trust because of their ability to maintain top-of-mind awareness in the eyes of the client.
It is so important for real estate agents to build and nurture their past client relationships to ensure they have a steady pipeline of business in the future. However, for many agents this is easier to say than it is to do. The nature of our business is one which has us facing new challenges every single day and it is hard to remember past clients when your current clients desperately need your "now" attention. The best way I know to do this is to have a series of things you do on a regular basis that just became second nature to you, or an ongoing regular task so it becomes a work habit.
When I was actively selling real estate so much of my business came from my past clients referring me to their family, friends, co-workers, and associates. It was critical for me to keep in touch with my past clients and I did so with two very simple rules I followed faithfully. Those rules were this:
Rule #1 – (Honor the agent/client relationship)
Never forget those who entrusted their major purchase or sale with you and honor the relationship you had with them by keeping in touch with them monthly. No matter how busy I got I always made time to put those mailings at the top of my priority list, to ensure that every month my past clients heard from me.
Rule #2 – (Honor your clients' investment)
Your clients came to you to help them buy or sell their home. If you helped them buy a home it is your job to keep tabs on what their home is doing in the real estate market. I honored my clients' investment by creating a special annual in-depth report for them that showed them how much their home and area had appreciated since they bought it. I would make each of my clients their own custom chart that showed the date they purchased their property and the price they purchased it for. Then I would update the chart year after year in January showing them how their neighborhood had appreciated, or in some areas depreciated, since they purchased their home.
In essence I was tracking their investment for them, letting them know how they were doing from a real estate investment perspective. I was amazed by the number of new clients I got because my past clients were raving about these special reports that they would get from me year in and year out, long after the sale was over. Many clients would call to thank me for my consistency with sending that report out every January.
That was my "system" or way of making relationship building easy for me. I had a very busy real estate business and I couldn't afford to over think my past client program.
The keys to a successful past client program are to keep it simple, to keep it consistent, and most of all to keep your information relevant to your past clients.
An in-depth report on your past clients' home or neighborhood is extremely valuable and also very personal. The monthly contact you make with your past clients can serve as both your client care program and your pathway to a future filled with lots of real estate transactions. Remember that this is a business of "connecting" and it is critical for you to keep the connection alive with your past clients.
---
Need a template for your Annual Reviews? Use ours!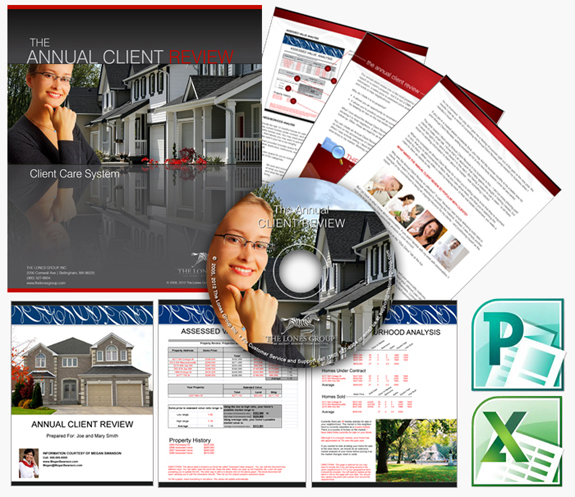 An Annual Client Review shows your past clients that you keep up on what is happening in the real estate market in their neighborhood.
This system contains:
Manual outlining why and how to create a five star client care plan that will impress your sphere and past clients
The Annual Client Review Microsoft Publisher template and linked Microsoft Excel files containing all the formulas you need to build your Review
Instructions and tutorial videos on editing the templates
Regular Price: $97  SALE PRICE: $67!
---