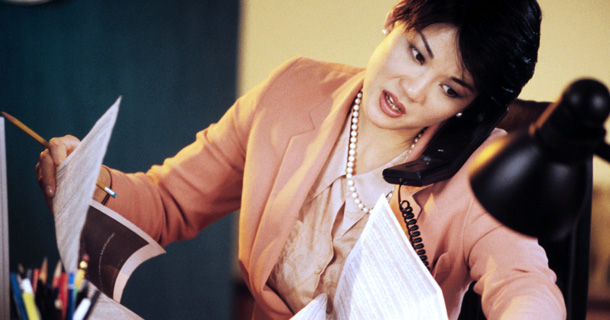 Real estate is a business of managing priorities. I bet if you took a minute and wrote down every possible item that you think you have to do for your business, you would probably have dozens and dozens of "to dos". Everything from entering last month's expenses and this year's taxes to a CMA for a client, making sure you have your CE credits before your next renewal, cleaning your desk, upgrading to Windows 10, getting your car detailed, and picking up your dry cleaning. You probably have lists of people to follow up with, closed buyers that you need to check in on, perhaps you haven't sent out your HUD statements, and you may even need to close out your last year files for your managing broker. This may just be the tip of the iceberg for your list. And how do you manage to do all this and continue to generate leads for your business?
Delegation and priorities! This could be your mantra for this year. Take your list. Let's first get rid of the tasks that you don't need to be doing. What can be delegated and to whom? Can your spouse pick up your dry cleaning or can it be delivered? Delegate it! Can your kids make dinner or pack lunches? Delegate it! Can someone else clean your house? Delegate it! Can an IT person upgrade your computer to Windows 10? Delegate it! Can you have your car detailed while you are at the office? Delegate it! Do you have an assistant or does your office have a shared assistant who can send out those HUDs? Delegate it!
Take five minutes and find at least five items that can be delegated. Then delegate! I guarantee you will feel lighter.
Now, let's talk about priorities. It is very easy with a job like real estate to be inundated with things you feel like you should be doing. Because, for the most part, everyone is an independent business owner, it is easy to wonder if you are doing everything you should. However, what you should be doing really comes down to answering this one question:
"What is the highest and best use of your time?"
Here is a hint – it's not having an immaculate desk and posting on Facebook every two hours. The highest and best use of your time is likely serving your potential, current and past clients. Making a positive and lasting impression on these three buckets of clients will allow you to thrive in the business.
Today's clients are savvy and with so many real estate agents in the business vying for clients, you have to provide top level service to stay top of mind. This means exceptional client care.
Potential clients want and need more from you than automated email MLS Listings. They need to know you are out there REALLY looking for the home of their dreams. This requires you to be out in the field, not just on the computer. Put those good, old-fashioned detective skills to find that jewel for your clients. When you preview, send a video message with a few shots of the home. No special equipment required – just your phone, a YouTube account and the ability to put your link in an email. Cultivating potential clients takes time, and it should be one of the top three priorities in your business.
Current clients want, need and expect to be kept informed every step of the way and they want updated information from you, good or bad. One of the biggest complaints we hear in our industry is that we don't keep our buyers and sellers informed enough. If you find that your clients are chasing you down to get your attention or at the end of the day you still haven't returned a number of client calls you need a more proactive way of communicating with your clients. When I was actively selling I would call EVERY seller every Monday to give them an update. I followed this up with a quick written report that was easy to prepare because it was prepared in advance by using a template. All I had to do was spend about an hour a week focusing on current client care. My clients loved it and they rewarded me with many referrals.
Your past clients are your business gold mine. A past client database that is well-cared for should provide you with a steady stream of repeat business and referrals for years. Monthly communication along with an annual report or event can go a very long way in solidifying your relationship for life. Forget this group and they will quickly move on to another agent if you have long forgotten them.
Taking care of your potential, current, and past clients is the highest and best use of your time. So what do you do with all the other stuff on your list that needs to get done but isn't a client care priority? This is why you need the Hour of Power – that hour you set aside from handling all the things that need your attention but they really shouldn't be taking time away from your priorities.
I encourage you to take your "to do" list and reset your priorities. Set aside an hour every day for the other stuff, but take exceptional care of your clients and your business will thrive.