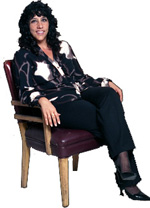 Q:  Denise, why do so many real estate agents struggle to increase their gross commission income from year to year?
A:  That is a fantastic question and one that I feel very strongly about.
There are two sides to any real estate agent's business: the lead generation side and the post-closing client care side. Many agents find themselves either good at one or the other. If they are great at lead generation, then they lack the post-closing client care and if they are great at client care and post-closing, then they may find themselves weak in the area of lead generation.   
The key to growing your business is to have great follow-up systems for both lead generation and client care.  If you do this, you will see your business grow steadily each and every year.